SPECIAL FEATURES
Philip Ahn
Tia Carrere
Margaret Cho
Church of Rhythm
Michael Kang
Hiroshima
James Hong
Michael Kang
Bruce Lee
Jet Li
Keye Luke
YoYo Ma
Martial Law
Minoru Miki
Lea Salonga
Dalip Saund
George Takei
Kiana Tom
Tamilyn Tomita
Ming-Na Wen
Anna May Wong
Russell Wong

SECTIONS
Actors
Actresses
Astronauts
Athletics
Authors
Business People
Cartoonists
Community Leaders
Dancers
Directors
Diversity Heads of the Networks
Fashion Designers
Film Festivals
Inventors
Military
Musicians
Newscasters
Photographers
Politicians
Television Shows



BOOK REVIEWS
Pursuing the Pearl
Going Geisha CONCERT REVIEWS
Blackeye Peas INTERVIEWS
Alexis Oo
Hyepin Im
Jacqueline Kong
David Maquiling
Kiana Tom ARTICLES
AA Christian Music
AA Hate Crimes & Fetish
APA's at Pearl Harbor
APA Musicians (Internet Chat
Burning of a Chinatown
Demise of Mr. Wong
Ethnic Diversity
EWP & Diversity
Improving 501c-3 Orgs.
KA Churches
Lost Empire Review
Politics
Thung Phetakoune - A Hate Crime
Vincent Chin
What is a Hawaiian? SPEECHES
George Takei on Diversity GENERAL ARTICLES
21st Century Racism
AA Cinema
AA Journalists
AA Politics
Amy Tan Interview
APA Discriminatin
APA's on TV
Are you a "SCW?"
AsAm Females
AA Female Directors
APA ACTORS IN 2001
AsAm Male Bashing
Asian American Cinema
Asian Starlets on the Rise
Asian American Image
Asian Attitude
Asian Invasion of Hollywood
Asian Male
Asians on Campus
Asian Stereotypes
Asian Women (Media)
Black Racism
Casting Discriminations
Chinaman & the Chink
Chinese Canadians
Chinese Immigrant Story
Color Blind World
Demographic Figures
Hate Crimes (1998)
Hate Crimes (1999)
Hate Crimes on the Rise
History
Indian Americans
Joy Luck Club Sucks
KA Women Cinema
KA/AA's Need to be Involved
Media Watch
Model Minority
Minorities in Business
Minority Report (SAG)
Minority Report (TV)
Ms. Saigon Issues
New York Chinatown Politics
Nightline on AsAm's
Nightline on Immigrants
Origin of Stereotypes
President's Initiatives
Racism
Racism - Angela Oh
Racism - Angelo Ragaza
Racism - Gary Locke
Racism - John Kim
Racism (Military)
Racism - Norman Mineta
Racism - Phil Tajitsu Nash
Racism - Steward Ikeda
Racism (Views)
Stereotypes
Struggle for Roles
Then and Now
Too Many Asians!?!
Trouble w/AsAm Films
United
Vanishing AsAm Males
What Kind of Asian?
White House Prejudice
Yellow Face
Yellow Fever (AmAm Females)
Yellow Menace
Yellow or Gold?

DALIP S. SAUND
The First Asian in U.S. Congress
by Inder Singh




CONGRESSMAN DALIP SINGH SAUND

as the first among Asian Americans and also the first Indian American to be elected to the US Congress. Thus far, he is the only Indian American who has been elected to this honorable position. He was first elected in 1956 from 29th congressional district comprising of Riverside and Imperial Counties of California and was re-elected twice. While contesting election in 1962 for his fourth term in the U.S. Congress, he suffered a stroke and became incapacitated. He did not win his fourth term. However, he did set a precedent for many Asians to follow in the U.S. Congress. He remains a beacon of hope and an example for many Indian Americans to succeed him.



Information
on the
WRITER

Inder Singh is Vice Chair, National Asian Pacific Center on Aging, a non-profit, serving Asian seniors.

He was NFIA president 1988-92 and chairman 1992-96.

He was founding President of FIA, Southern California.
DALIP SINGH SAUND

was born on September 20, 1899M in village Chhajalwadi, Amritsar, Punjab. He went to a boarding school in Amritsar and Prince Wales College in Jammu. He graduated with B.A degree in Mathematics from Punjab University in 1919. In USA, he enrolled in UC Berkley in 1920 to study food preservation, in the Department of Agriculture. Later, he switched to Mathematics Department and received MA in 1922 and Ph.D. in 1924.

AS A STUDENT IN INDIA,

Dalip S. Saund was impressed with Gandhiji's leadership of India's independence movement. He became his ardent and active follower. At the same time, he became profound admirer of the then American president, Woodrow Wilson whose speeches he read over and over again. His inspiring ideas and ideals to "make the world safe for democracy" and provide "self-determination for all people" appealed to him enormously. It was through Wilson that he became familiar with President Abraham Lincoln. He read Lincoln's life story and studied his writings that made an everlasting impression on his young mind. In the preface to his autobiography, Congressman From India, he wrote, "My guideposts were two of the most beloved men in history, Abraham Lincoln and Mahatma Gandhi". Since Lincoln had influenced him so much, he came to USA for further studies in spite of opposition from his family.

BY THE TIME

Dalip Singh Saund finished his education, he had decided to make America his home. He however was aware of the considerable prejudice against the people of Asia and knew that few opportunities existed for him or for people of India, at that time. Most Indians in California could make a living as farmers. In spite of being highly educated, he decided to move to Southern California in the summer of 1925, in search of a farming job, the only conceivable opportunity.

D.S. SAUND STARTED

his first job as a foreman of a cotton-picking gang at a ranch belonging to some Indian friends, a job that hardly required any schooling much less a college degree. His job required him to weigh sacks of cotton that the pickers had picked by hand and at the end of the week made up the payroll. In between weighing, he had spare time, which he utilized for reading books borrowed from the library. Many times, he would continue his reading by the "dim light of a kerosene lamp".

FROM HIS FIRST JOB,

he had saved some money and borrowed more from friends and ventured into the growing of lettuce in partnership. The entire crop was a complete, total loss and he acquired a debt that took him some time to repay. Three years latter, in 1930, he again grew lettuce. This time, he was fortunate and was able to clear up the rest of his debt. During his farming years, he had many ups and downs and went through the depression era of 1930s. But he refused to file bankruptcy proceedings, like some other farmers did, when he suffered losses due to harvest or market failures. For him, declaring bankruptcy was a matter of great shame and against the very principles that he had learnt from his parents.

SAUND, WHEN AT BERKLEY,

had joined Hindustan Association of America, which had chapters throughout the United States in different university centers. Two years later, he became the national president of the association, which gave him many opportunities to make speeches on India and meet with other groups as a representative of the Indian students at the university. He was an ardent nationalist and never passed up an opportunity to expound on India's rights to self-government. He took part in several debates and spoke before many groups and organizations. After he moved to the Imperial Valley, he continued to take advantage of every opportunity to speak, debate and present India's side, a side of democracy and a side for humanity.

ONE EVENING,

Saund was invited to speak at the Unitarian Church in Hollywood, where he met a young man, Emil J. Kosa who invited him to visit his home as his parents were interested in India. During the course of conversation with Mrs. Kosa, Emil's mother, Saund found out that he was a co-passenger travelling from Europe to New York, on the same ship with Mrs. Kosa and her daughter, Marian. Saund became a friend of the family and soon became a frequent visitor. He fell in love with Marian, a nineteen years old UCLA student but was not sure if he could marry her. He was a foreigner in a country where the laws prevented him to become a citizen or own a home, without a secure job and no clear future. Still, he did not give up and in 1928, married Marian Kosa, an immigrant born of Czech parents. They had three children, a son and two daughters.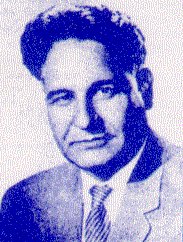 SINCE DALIP S. SAUND

had become well known as a speaker, the Sikh Temple in Stockton asked him to write a rebuttal to Katherine Mayo's book, Mother India, which was a sensational book and had become a best seller. However, Indians in California resented the book's unjust and false interpretation of Indian culture. Gandhiji called it a "drain inspector's report". In the preface of his book, " My Mother India", published in 1930, Saund wrote that "it was only fitting that The Pacific Coast Khalsa Diwan Society (Sikh Temple in Stockton), in its role as the interpreter of Hindu culture and civilization to America, should undertake its publication."

SINCE HIS STUDENT DAYS IN INDIA,

Saund had been taking a keen interest in the political situation. After he came to USA and moved to the Imperial valley, he continued taking active role in socio-political activities. Although he was not a citizen in 1932 and did not have the right to vote, he was always present at official meetings of County Democratic Party Central Committee. He liked the aggressive programs of fighting the depression of President Franklin Roosevelt and never missed the opportunity to defend the administration. But he was very uncomfortable not being able to become a citizen of the United States. It was time to invest in a country that he and his family called home.

SAUND CONSULTED

with the board of directors of the Hindustan Association of America in Imperial County and they agreed to form India Association of America in 1942, of which he was elected its first president. The task to get citizenship rights was not an easy one particularly when the Supreme Court of the United States, in 1923, had declared that natives of India were not eligible to U.S. citizenship. In rejecting an appeal of Bhagat Singh Thind (to whom, Saund dedicated his book, My Mother India) about revocation of his U.S. citizenship, the judge held that while persons from India were Caucasians, they were not "white persons", and therefore were "aliens ineligible to citizenship". Thus Legal solution was ruled out as a possibility. An amendment of the Immigration laws with a special bill to be passed in the Congress of the United States appeared an alternative worth pursuing.

THE INDIAN FARMERS

could buy or lease land only in the name of their American friends who some times exploited them and even deprived them of their harvest. Grant of citizenship rights would nullify the effect of California Alien Land Law, which prohibited Indians to own or lease land and property. D.S. Saund had been leasing property in his wife's name as she was an American citizen. However, some landowners didn't like leasing land to an Asiatic's wife for fear of violating the Alien Land Act. There were about 2,000 or possibly 2,500 Indians, who could benefit by becoming citizens of USA. But they were very skeptical that a major bill aimed at upsetting a historic decision of the U.S Supreme Court could be passed by the Congress. It was not that they did not want citizenship rights, but they had suffered so many hardships and had been knocked about so much that it was very difficult for them to believe that there was a chance of their winning.




Click HERE to continue to Part 2.




Any questions regarding the content, contact Asian American Artistry
site design by Asian American Artistry
Copyright © 1996-2003 - Asian American Artistry - All Rights Reserved.